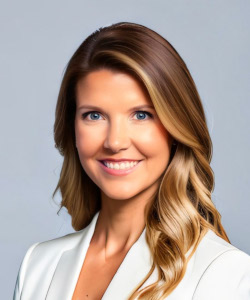 Melisa Marsh, Ph.D. currently serves as the Supervisor of School Counseling for the Cobb County school district in Marietta, GA., where she coordinates the development and supervision of school counseling, student advisement, crisis response, and Hospital Homebound programs. She has 17 years of experience in filling the roles of Georgia State High School Counselor, Supervisor of Counseling, and School Counseling and Advisement Consultant. Melisa received her Ph.D. in Counseling Education and Personnel Services and her Specialist Degree in School Counseling from the University of Georgia. She received her Advanced Masters in School Counseling Program from the University of North Carolina at Chapel Hill. Dr. Marsh is also the author of two books in the 15-Minute Focus series: Suicide: Prevention, Intervention, and Postvention and Depression: Signs and Strategies for Counselors, Educators, and Parents, along with her latest workbook titled Stress and Burnout in Education. Missy lives in the Atlanta Metro area with her husband and puppy. In her spare time she enjoys traveling, yoga, cycling, running, hiking, and spending as much time outdoors as possible.
Do you know what to say to someone with thoughts of suicide? When suicidal individuals leave your office, do you feel confident they will get the help and support they need? Walk away with tools you can use to keep individuals safe when they express suicidal ideation. Learn how to use these tools with your individuals who express suicidal ideation so you can feel more confident each time that you have these challenging conversations.
Do you feel like your students and staff are stressed more than ever? Are you constantly worried about their coping skills and mental health? Participants will learn a variety of stress reducing techniques that can be implemented with students and staff. The program can be suited to elementary, middle, or high school counselors (or a combination of all) and participants will not only learn the strategies but will be doing them alongside Melisa as she teaches how to implement them. Get ready for this hands-on, experiential program that will help your staff and students have a toolbox of stress reducing techniques at their fingertips.
Click title to expand for the session description